Welcome to Twin Cities Academy
We serve a diverse student body to succeed in a rigorous college preparatory program. Our mission is to ensure that all students graduate with the skills to achieve in college, to contribute positively to society, and to be accepting of all people.
TCA SENIOR, JAMES WILLIAMS-BROWN, INVITED TO PLAY IN MINNESOTA HIGH SCHOOL ALL-STAR FOOTBALL GAME!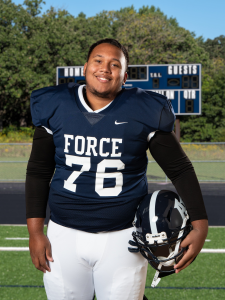 TCA Senior James Williams-Brown was selected to play in the 2021 Minnesota Football Showcase (High School All-Star Football Game). The game will be played on Saturday June 26th, 2021, location and time are TBD. James will be playing and representing for Team South (Metro). The game format will be North (North Metro) vs. South (South Metro). This showcase game is sponsored by the Minnesota Vikings, and only the areas most talented and skilled players are selected. Congratulations, James!
TCA JUNIOR CARMELLO MCNEAL HAS BEEN SELECTED AS ONE OF THE 2021 EXCEL AWARD RECIPIENTS!

The Minnesota State High School League is pleased to announce that TCA junior Carmello McNeal has been selected as one of the 2021 ExCEL Award recipients! The ExCEL award celebrates juniors and seniors for their work in the classroom, participation in athletics and fine arts, leadership skills, and connection to their communities. The Spotlight on Scholarship program also recognizes individuals and teams for their academic achievements. A snapshot of each award recipient will be aired throughout the 45TV broadcast of the girls and boys basketball tournaments, April 6 – 10. Congratulations, Carmello!
Creating a Higher Standard of Academic Excellence