Welcome to Twin Cities Academy
We serve a diverse student body to succeed in a rigorous college preparatory program. Our mission is to ensure that all students graduate with the skills to achieve in college, to contribute positively to society, and to be accepting of all people.

Congratulations to TCA freshman, Aila Maki Brodd!!
Minnesota Alliance With Youth is pleased to announce that Aila Brodd of St. Paul has been selected to serve on the Minnesota Youth Council, representing MN Congressional District 4.
The Minnesota Youth Council (MYC) is a collaborative of youth leaders that mobilizes their fellow middle and high school peers across the state to create equitable systems through youth led outreach, education, and advocacy. Members of the MYC are change agents in their communities and across the state, leading the way with youth-centered systems change.
In 2013, the MN Legislature formally recognized the work of the MYC, passing into law the Minnesota Youth Council Committee Bill, which establishes the MYC as an official legislative committee, creating a system for youth to provide advice and recommendations to the legislature and the governor.
Aila Maki Brodd is a Freshman at Twin Cities Academy. She is passionate about animal and environmental welfare and the preservation of wildlife and their natural habitats, as well as gender and racial equality, and equal educational opportunities for people of different economic backgrounds.
To contact Aila directly, please email youthvoice@mnyouth.net, with "Aila Brodd" in the subject line.
Thank you to Indigenous Roots for sharing traditional Mexica Nahua dance, drum, and song at TCA during our Justice Jam enrichment program.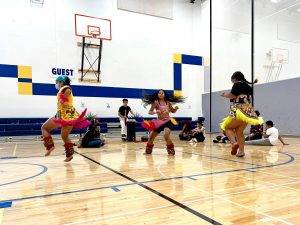 Creating a Higher Standard of Academic Excellence