Trans Day of Visibility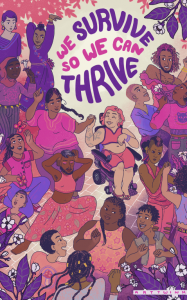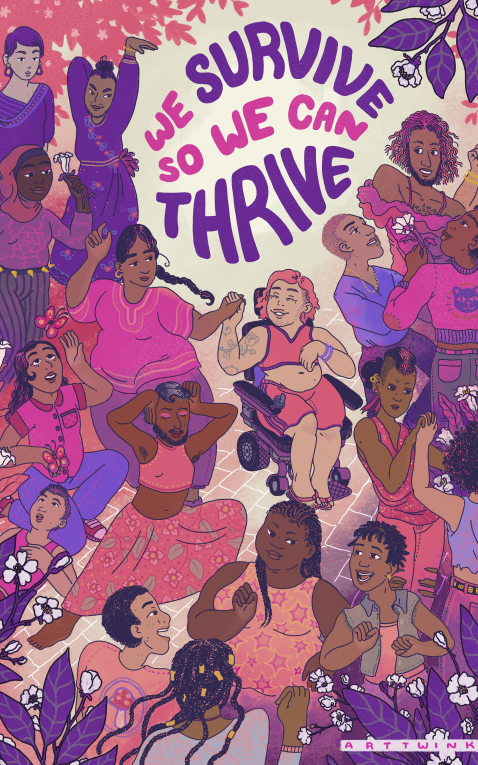 Artwork: We Survive so We Can Thrive by Art Twink with Trans Student Wellness Initiative at UC Berkeley. 
March 31st marks Trans Day of Visibility – a day dedicated to both uplifting trans and gender non-conforming folks' accomplishments, and bringing awareness to the systemic barriers trans/GNC people still face. We know that visibility does not keep trans and gender non-conforming people safe. If anything, it is those who are most visible, especially trans feminine people of color, who are often most at risk of institutional and interpersonal violence. And, we know that if we don't make visible our barriers and our accomplishments, others will define – and often mis define – them for us. 
Today we celebrate trans and GNC communities, and recommit to recognizing trans leadership and fighting for trans safety. 
Looking to read others' reflections on TDOV? 
Transforming Generations is creating a

Trans Day of Visibility zine

. Email

info@transforminggenerations.org

for a copy, with subject line "TDOV Zine" 
Looking to learn more about TDOV and how you can show up for the trans community?
Please know, no matter what, that you are not alone.  
With gratitude,
Division of Race & Equity
City Coordinator, City of Minneapolis
350 S. Fifth St. – Room #302 Minneapolis, MN 55415
Website: Race & Equity | Annual Report 2019