TCA ALERTS! 2019-2020 School Supply List: Now posted under "Quick Links"
Alexandra Howes to present at The American Literature Association
May 22, 2019
---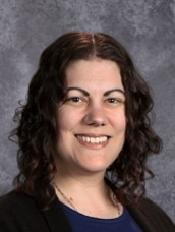 Ms. Alexandra Howes has been selected by the F. Scott Fitzgerald Society at the American Literature Association to present her paper "'To Be Young, Gifted, and Black': Making The Great Gatsby Relevant to Students of Color." She will be presenting her paper in Boston at the end of May. Ms. Howes currently teaches both 11th and 12th grade students at Twin Cities Academy and is a highly distinctive teacher for our students. See the summary of her work connecting with all students here. We are honored to have Ms. Howes as a part of the Twin Cities Academy faculty, and are thankful for her tireless work to make all curriculum both relevant and rigorous for our students.
---
See All News