TCA ALERTS! Openings in 6th and 9th: We currently have openings in our 6th and 9th grade classes. Please call 651-313-6561 for an application.
Our Teachers and Staff
We are fortunate to have excellent teachers and staff dedicated to the success of our students.  All of the teachers at Twin Cities Academy are certified and licensed to teach by the State of Minnesota. We are pleased to introduce our teachers and staff.
---
Mallory Albright – Electives Teacher (malbright@twincitiesacademy.org)
My name is Mallory Albright and I am the Freshman Seminar and Social Emotional Health teacher. I am originally from Chicago, IL and moved to Hudson, WI in 2014. I attended college at Millikin University in Decatur, IL where I received my B.A in Elementary Education. I recently got engaged in May of 2016 and enjoy planning our wedding in my free time. In the spring, I enjoy going to Chicago Cubs games and in the fall you will find me in Lincoln, Nebraska cheering on the Husker Football team – Go Big Red! Additionally, I also love spending time with our dog, Otis, traveling, shopping, and cooking!
Becky Arney – Paraprofessional (barney@twincitiesacademy.org)
My name is Becky Arney and the 2017-2018 school year is my second year as a special education paraprofessional at TCA.  I am married and have two grown children, Kayla and Zach. When I'm not at TCA, my favorite things to do are read, garden and travel.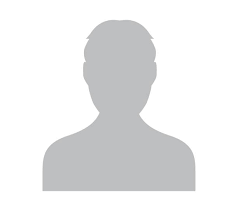 Terri Ausen – Transportation Manager (tausen@twincitiesacademy.org)
My name is Terri Ausen.  It is my greatest pleasure getting to know the wonderful students, families and staff at TCA.  I have worked here in various jobs since 2009 and am currently  responsible for food service and transportation. Both of my kids attended TCA Middle School and my son graduated from TCAHS. I have a degree from the University of Minnesota in Electrical Engineering.
Lou Bender – Special Ed Teacher (lbender@twincitiesacademy.org)
My name is Lou Bender, and the 2017-2018 school year starts my sixth year at TCA.  After several years as a paraprofessional in the Special Services department, I completed a MA in Teaching degree from Walden University and now serve TCA as a special education teacher.  I started my career as a music teacher with a BA degree in Music from Wesleyan College, the first school chartered to grant degrees to women. I served for many years in non-profit and faith community settings, and returned to public education in 2012.   My partner, two teenage daughters, and I live in a classic Saint Paul high-rise building.  I enjoy reading, knitting, and all of the arts.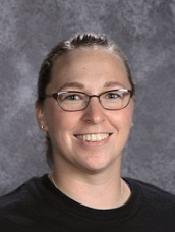 Samantha Berg – Science Teacher (sberg@twincitiesacademy.org)
My name is Samantha Berg and I have been teaching 8th Grade Earth Science and middle school STEM for the last four years here at TCA.  I attended the beautiful University of Minnesota Duluth for my undergrad and I am currently attending the University of Montana Bozeman for my master's degree in science. I love to coach as much as I love to teach and here at TCA II coach varsity volleyball and softball.  When I am not busy with school I enjoy biking, hiking, reading, board games, and spending times with friends and family.  
Rob Cech – Math Specialist (rcech@twincitiesacademy.org)
Hi! I am the math specialist at TCA this year, which means I help out in math classes and work with students individually on math skills. I graduated from the University of Minnesota in 2014 with a degree in child psychology, and I currently attend Metro State for a math teaching degree/license and masters in Urban Education. In my free time I love hiking, camping, reading, playing tennis, skiing, and spending time with family and friends.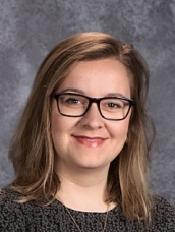 Melissa Choquette – Band/Music Teacher (mchoquette@twincitiesacademy.org)
Greetings! I moved to Minneapolis from Sioux City, Iowa, in 2010 to attend the U of M. Since then, I have enjoyed sampling all the local food, parks, and live music the Twin Cities have to offer. This is my second full year of teaching, and I am most excited to explore the unique musical tastes of the TCA student community. I look forward to meeting and working with you!
Chris Church – School Psychologist (cchurch@twincitiesacademy.org)
This is my second year at TCA and I'm excited to return to this community!  I received degrees in Counseling Psychology and School Psychology from the University of Minnesota.  I have worked as a school psychologist for the last seven years. Prior to that I worked as a therapist in private practice.  I am married and have three young adult children (where does the time go?). I enjoy being outdoors, reading, and spending time with friends and family.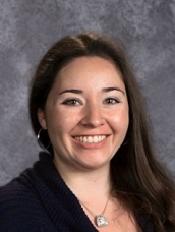 Emily Cook – Behavioral Specialist (ecook@twincitiesacademy.org)
I went to college at Winona State University. This is my third full year at TCA. I started as a Paraprofessional and am in a new role this year as a Behavioral Specialist. I am so excited to be in our new school!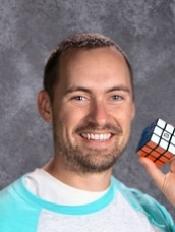 Tom Corcoran – Science Teacher (tcorcoran@twincitiesacademy.org)
My name is Tom Corcoran.  I went to school in Rochester and the University of Wisconsin – Whitewater.  I like all sports but baseball most of all, traveling, dogs, physics, trivia questions from Scott Lindholm, games and spending time with my wife Heather, son Teddy and two golden retrievers Physics and Sushi.  I coach cross country and baseball and have taught in Wisconsin, Maryland, Japan and Minnesota.   My favorite color is orange.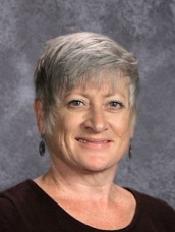 Lynn Delesha – Media Specialist (ldelesha@twincitiesacademy.org)
My name is Lynn Delesha and this is my third year as the Library/Media Specialist at TCA. I received my M.A. in Education from the University of St. Thomas, my Masters in Educational Leadership from The College of New Jersey and my Library/Media degree from St. Cloud State University. I lived and worked as an educator in Nicaragua, Vietnam, Bangladesh, Egypt and the U.A.E. I have a cute little 6.2 lb Chihuahua that I brought home with me from Vietnam and her name is Charlee. I also am a yoga teacher and I teach "Sit & Stretch" to Seniors. I love reading and traveling and books are passports to fantastic places! I look forward to creating a community of readers!
Hannah Demmer – SpEd Behavior Specialist (hdemmer@twincitiesacademy.org)
In the fall of 2017 I began working here at TCA as a Special Education Behavior Specialist. I am originally from Hartland, MN and I graduated from Luther College in 2012 with a BA in Biology and  also hold a BS from Utah State University in Communication Disorders & Deaf Education. In my free time, I enjoy staying active by hiking, Crossfit, and golfing. I like to read, cook, and check out fun, new restaurants. Music is a big part of my life and I enjoy performing in choral ensembles. I'm a big animal lover and have a cat named Olive and also enjoy relaxing at my family's river home in Red Wing, MN. I'm very passionate about working with individuals with unique needs and am excited to be a part of helping my students learn and grow here at TCA!
Wende Diaz – Social Studies Teacher (wdiaz@twincitiesacademy.org)
Hi, my name is Wende Diaz and I'm happy to be back at Twin Cities Academy for my second year. I teach Minnesota Studies and World Geography. My undergraduate in Social Studies Education is from the College of Saint Catherine, and my Master's in Educational Technology is from the University of Concordia. I have been teaching for about 12 years, both locally and internationally. As a St. Paul native, I love the twin cities community, and as an avid kayaker, I love to explore Minnesota's many waterways.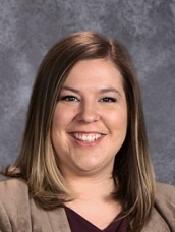 Erin Enquist – English Teacher (eenquist@twincitiesacademy.org)
This is my second year teaching at Twin Cities Academy and living in Minnesota. I earned bachelor's degrees in Literary Studies and Communication Studies from Iowa State University and a Master's degree from Simpson College. I have substitute taught for a couple of years and have enjoyed working with students of all ages and in different subjects. I am excited to get to create a community of learners.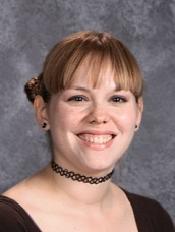 Bre'Elle Erickson – Theater Teacher (berickson@twincitiesacademy.org)
Ms. Erickson went to Hamline University where she majored in Theatre Arts and earned her teaching license in K-12 Theatre/Dance. She is an avid bookworm, theatre artist, and an appreciator of films made in the 80's and early 90's. In addition to TCA, she also teaches theatre classes at the Children's Theatre in Minneapolis. She likes coffee, Disney, and her pet bunny rabbit named Basil.
Natalia Gall – Social Worker (ngall@twincitiesacademy.org)
Hello! I'm Natalia Gall and I am extremely excited to be joining the Twin Cities Academy community as a School Social Worker.  I am driven to practice school social work to ultimately empower youth to see their individual value and purpose.  I wish to build consistent and trusting relationships with students to help them achieve their goals.  Throughout the school year I will advocate, support, guide, and educate individual students, groups, and community members to help connect them to needed resources.  I look forward to learning more about Twin Cities Academy and the surrounding community!
Renee Gerster – Math Teacher (rgerster@twincitiesacademy.org)
My name is Renee Gerster and I am excited to join TCA as a math teacher this fall! I received my B.A. in Spanish with a minor in mathematics at the University of Minnesota. I then attended Metropolitan State University for my teaching license for 5-12 math and am finishing my M.S. in Urban Education. I currently live in Minneapolis with my husband, dog, and cat and I enjoy running, yoga, biking, and playing music!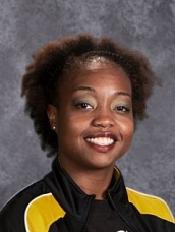 Karissa Gibson – Behavioral Specialist (kgibson@twincitiesacademy.org)
Hello everyone! I am Karissa M. Gibson, Behavioral Specialist here at TCA by way of the University of MN-Twin Cities, Fed 4 setting school in Saint Paul, and other various avenues around the cities. I am a mother of a beautiful, intelligent, and energetic young lady who gives me so much life and energy. Some of my passions are enriching youth to better themselves, dancing in various genres (for therapy, performing, teaching, etc), and staying positive with a smile.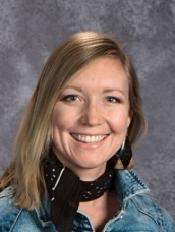 Alison Graversen – History Teacher (agraverson@twincitiesacademy.org)
Hello! My name is Alison Graversen and I teach high school social studies at TCA. This year I will be guiding students in U.S. History, Geography, Sociology and Current Events. I grew up in Richfield, graduated from Richfield High School and received my B.S. in Social Science/History Education from Winona State University. I currently live in St. Paul and apart from teaching I enjoy practicing yoga, reading, cooking, and spending as much time outside as possible!
Todd Hanlon-Alle – Spanish Teacher (thanlonalle@twincitiesacademy.org)
¡Hola! My name is Todd Hanlon-Alle, and I'm going to be teaching high school Spanish this year at TCA. After 4 years of teaching middle school, I'm extremely excited to be joining the high school world once again. I just got married to my husband Jerry in July, and we have two fur-babies: a Corgi named Podrick and a fat orange cat named Dixon. While I currently live in Northeast Minneapolis, I actually grew up in the backyard of TCA! My childhood home borders the school property, and I attended Harding High School many years ago. When I'm not in teacher mode, I enjoy traveling, DIY projects, Netflix, playing trumpet, running, and going to concerts. I'm excited to join the TCA community, and I'm excited to be working with the Cross Country team this fall!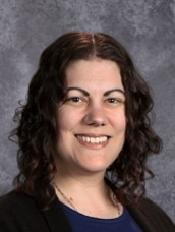 Alexandra Howes – English Teacher (ahowes@twincitiesacademy.org)
Alexandra Howes is a Minneapolis native. She received her B.A. in English/Creative Writing and Theatre at Hollins University in Roanoke, VA. After graduation she worked in professional theatre before she joined the JET Programme and taught English for two years in Fukuoka, Japan. When she returned to the United States, she acquired her M.A. in Education from what is now St. Catherine University. At Twin Cities Academy she teaches high school English and also oversees the high school theatre program. When she isn't teaching, she enjoys reading, writing, and climbing mountains.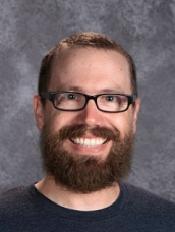 Jonathan Hughes – Science Teacher (jhughes@twincitiesacademy.org)
Born and raised in Reno, Nevada nestled against the Sierra Nevada mountains, I received my bachelor's degree in Elementary Education from the University of Nevada, Reno and my Master's Degree in Education from Graceland University. I taught middle school science for 5 years and upper elementary grades for 3 years before moving up to beautiful and historic Hudson, WI. I enjoy getting outside, backpacking and learning Hebrew. I am looking forward to a great year as the 6th grade science teacher at Twin Cities Academy.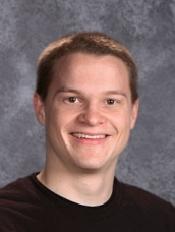 Chris Jackson – Social Studies Teacher – (cjackson@twincitiesacademy.org)
Hello! My name is Chris Jackson. I'm teaching social studies in the high school. This will be my second year at T.C.A. I made really great connections with students and staff, and I'm excited to be back this year. I graduated from Bethel University with a B.A. in History and Social Studies Education. I enjoy learning about new things, playing basketball, staying active, and relaxing with friends and family.
Ian Klein – Physical Education (iklein@twincitiesacademy.org)
I grew up on Long Island, New York (about 15 minutes from Manhattan).  I received a bachelor's degree in business at a small division III College in New Jersey where I also played baseball.  Shortly after graduating I moved to Colorado where I worked at an outdoor camping gear manufacturer, managing their international marketing and sales division.  After 5 years and meeting my wife (also from NY), we moved to Minneapolis for her new job.  At that point I decided to reevaluate career and consider a new path, one that has always lurked in the back of my mind, becoming a physical education teacher.  I recently graduated from Concordia University St. Paul with a Health (5-12) and Physical Education (K-12) degree and license, and could not be more excited to be a part of Twin Cities Academy.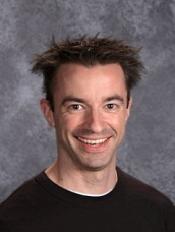 Craig Koch – Social Studies Teacher (ckoch@twincitiesacademy.org)
Craig Koch has taught social studies at Twin Cities Academy for 18 years. He currently instructs 9th grade World History. Besides teaching, some of Mr. Koch's favorite things include: parenting, listening to music, collecting vinyl records, going to shows, exercise, reading, Halloween, and Colorado.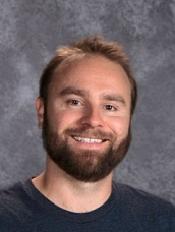 Scott Lindholm – Physical Education (slindholm@twincitiesacademy.org)
This is my 10th year at TCA! I love baseball and work for the Twins when I am not teaching Health/Phy Ed; coaching high school baseball or middle school soccer; or hanging out with my wife and two step-daughters. I graduated from Winona State University and grew up an hour north of St. Paul in the beautiful river town of St. Croix Falls. I also really enjoy all things summer and eating (devouring) green olives and cheese curds. Go Twins!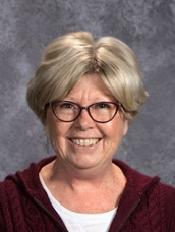 Maureen McCall – Social Worker (mmccall@twincitiesacademy.org)
As a school social worker, my goal is to ask the right questions. This will be my 7th year at TCA, and my 43rd (!) working with young people. I find that they continue to impress me with their answers and their viewpoints. My duties include meeting one-on-one with students, facilitating groups, and connecting students and their families with needed resources.  My husband and I have two grown sons, Brian who is a Marine Corp veteran and presently works for the US Postal Service, and Tim, who lives in LA and travels the world filming professional skateboarders.  My hobbies include sewing (I have a fabric store in my basement!) walking our golden retriever Rosie, and traveling.  I've loved TCA since the moment I walked in the door.
Lisa McCarston – Chemistry Teacher (lmccarthy@twincitiesacademy.org)
My name is Lisa McCarston and I teach Chemistry. I live here on the east side with my partner Kelsey and my cat Macchiato (Maki). I am exited to be working and living in the same community after commuting to Maple Grove for 2 years while working at Beacon Academy Charter School. I went to school at Northern Michigan University and enjoyed exploring the outdoors in the Upper Peninsula of Michigan. I love theater, running, and photography and am excited to meet all of you!
Carmen Metty – Special Ed Teacher (cmetty@twincitiesacademy.org)
I am a SLD teacher for grades 9-12. I have 9 years of experience in this position and this is my second year at Twin Cities Academy. I love being a teacher and helping nurturing the minds of young adults. I attended UW Stout and received my BS in Art Education, then I went on to teach at the University of Minnesota in Painting where I earned my Master's in Fine Arts in Painting. After I became a mother I went back to pursue teaching special education. I received my credentials at UW Stevens Point in Cross Categorical Special Education finishing with a Master's in Education-General. I have 2 beautiful twin girls who are in their last year of High School. I was born and raised in Stillwater, Minnesota. I enjoy making art, cooking and reading.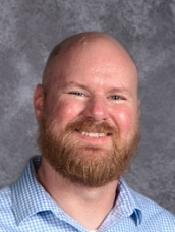 David Mitsch – Special Ed Teacher (dmitsch@twincitiesacademy.org)
Hi! My name is Dave Mitsch and I'm one of the middle school Special Education teachers at Twin Cities Academy. This is my fifth year at TCA.  I graduated from the University of Minnesota with a history degree, and I also received a social studies teaching license from the U.  I received my special ed license from Augsburg College.  I lived in Boston, Massachusetts for two years and I'm a big Red Sox fan.  I've coached baseball at TCA for the past few years and coached 6th grade basketball last year.  In my free time, I work at Target Field for Twins' games.  I also enjoy going to concerts and playing the guitar.
Jackie Morrison – Special Education teacher (jmorrison@twincitiesacademy.org)
My name is Jackie Morrison. I attended Minnesota State University, Mankato and have a bachelor's degree in Social Studies Secondary Education and a master's degree in Special Education: Learning Disabilities. I have been teaching at TCA for four years and am currently a high school special education teacher and co-teach English and Math classes. I love to travel, read, play games, and spend time with my family.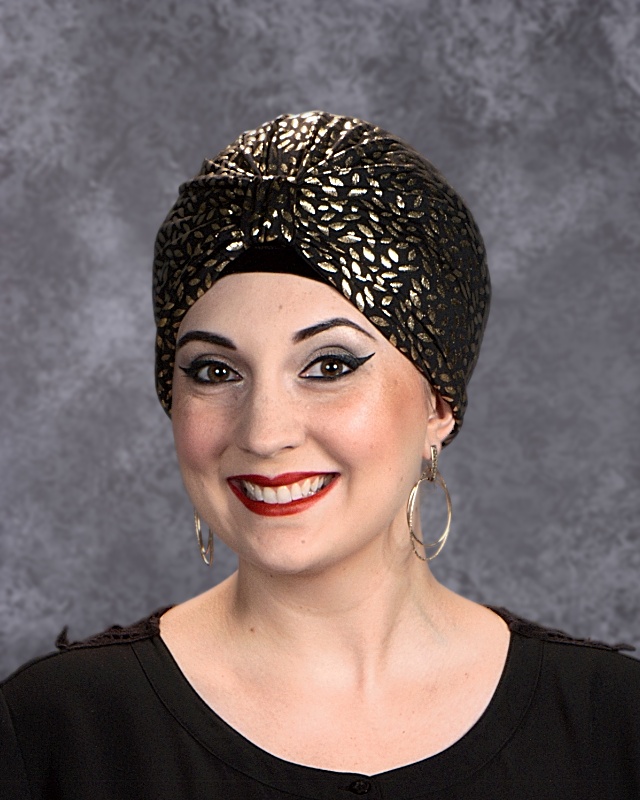 Elizabeth Neilson – English Teacher (eneilson@twincitiesacademy.org)
The 2017-18 school year marks my sixth year as an educator and my second at TCA. I teach all of the ninth grade English classes, as well as a section of English Honors 10. My areas of passion in language arts include literary theory and criticism, creative writing, and debate. For the past two years, I was chosen as a semifinalist for Minnesota Teacher of the Year, and will continue to work hard to be worthy of that honor. I am a passionate advocate for both educational travel and the arts/humanities, and continue to work hard to create opportunities for students to enrich their lives both in and out of school. In my personal life, I am an avid world traveler, reader, and hockey fan (go St. Cloud State & NY Rangers)! My husband and I live in the Lowertown neighborhood of St. Paul with our two cats, Venom and Ivy.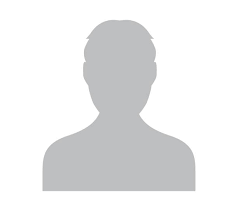 Gina Pedriana-Basche- Art Teacher (gpedriana@twincitiesacademy.org)
My name is Gina Pedriana-Basche and this is my first year (2017-18) teaching art at TCA. For the past 15 years I have been teaching  at River Falls high school where I taught classes in AP-Art History, Sculpture, Ceramics, Painting, and Drawing. I received my BA from Mount Mary College in Milwaukee, and my Masters degree in Fine Arts Education from UW-River Falls. Originally from Milwaukee, I now call Hudson, Wisconsin my home, where I reside with my husband Scott, daughter, Sophia (adopted from Russia) and 2 dogs, Stella and Henry. I am passionate about Teaching,: Art, Skiing, Running, Yoga, and traveling the world!
Sarah Plattes – Math Teacher (splattes@twincitiesacademy.org)
Hello! My name is Sarah Plattes. I received my bachelors degree from University of Northwestern – St. Paul and am currently attending Peru State College to get my Masters degree in Curriculum and Instruction. I live in Saint Paul with my husband and two kids (soon to be three)! I enjoy spending time outdoors, one of my favorite places to go is the Boundary Waters. I have been going on trips there since I was three years old and am excited to soon bring my children there!
Brenda Reedy – Business Coordinator (breedy@twincitiesacademy.org)
Hi my name is Brenda Reedy.  Last year I was the Front Desk person, this year I am just a few short steps away in the new cubicle in the front office.  My new role is Business Coordinator.  A little about me, I attended the University of South Dakota graduating with a BS in Education and keep my teaching license current in the state of MN.  I started at Twin Cities Academy in March 2016 as a Lead Paraprofessional,  prior to that I worked at Paideia Academy for 1 1/2 years as an Instructional Assistant/Long Term Sub and in the Hopkins School District for 18 years as a Special Education Paraprofessional.  I enjoy the atmosphere of working with students and the great staff at TCA.  When I'm not at work, I enjoy baking, reading, crafting, scrap booking and spending time with my family and attending many sporting events in the area.  I am married and have two kids, a 16 year old son and 19 year old daughter.  We round out our family with a menagerie of our dogs, Thurston, a Jack Russell/Beagle mix, Brutus,  a Pug and two cats, Elsa and Polly.
Lindsey Rheingans – History Teacher (lrheingans@twincitiesacademy.org)
Hello! My name is Lindsey Rheingans. I grew up just outside of Seattle, Washington but have lived in St. Paul for most of the past ten years. I've had a passion for educational equity for as long as I can remember, and have been involved in the education world in a variety of contexts (Americorps, non-profit work, paraprofessional, etc). In 2016 I got my teaching license in Social Studies and Masters in Secondary Education. I now get to do what I love every day–learning about history, culture, and current events alongside our nation's brilliant young people. This is my 2nd year at TCA and I am super excited for another great year. Outside of school you will find me hiking (often in search of something that Minnesota might call a mountain), hanging out with my husband and friends, or attempting to do something artsy.  
Amanda Ruskin – French Teacher (aruskin@twincitiesacademy.org)
Bonjour! This year, I will teach the 1st and 2nd year French classes in both the middle school and high school. My undergraduate degree is from University of Wisconsin-Madison in French and English; while a student, I studied abroad in Paris for a semester. I also hold a masters degree in French from Minnesota State University-Mankato and am currently pursuing my teaching credential at the same institution. As we return to school this fall, I am just ending my 7th summer working at Lac du Bois (Concordia Language Villages), where we teach French in an immersive summer camp. In my free time, I enjoy spending time with my husband and our dog, and knitting. I've also studied Spanish, German, and a little bit of Dutch. In any language, I have a fine appreciation for puns and bad jokes.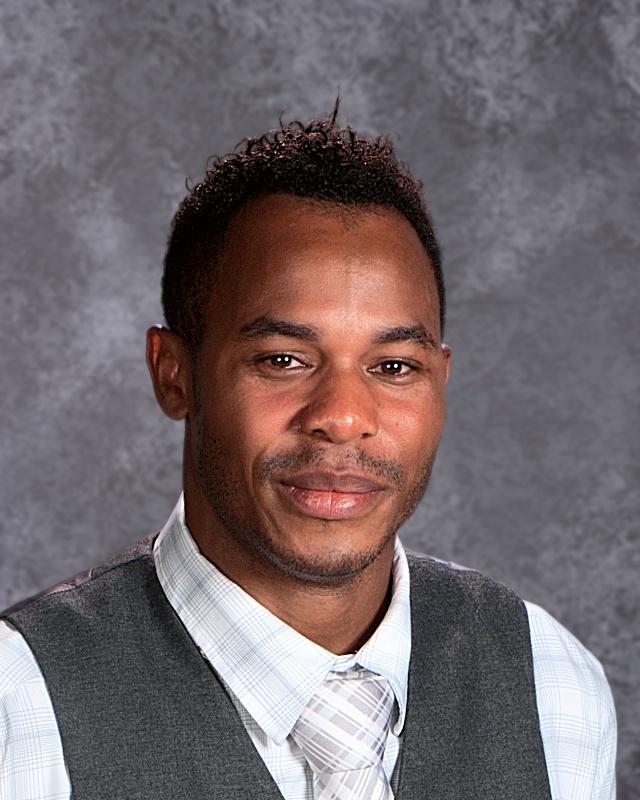 Torrean Shaw – Special Ed Para (tshaw@twincitiesacademy.org)
Hi, Torrean Shaw. I'm a Para-Teacher here at TCA. I enjoy basketball, video games, funny movies, horror movies, and I'm a car fanatic. I enjoy working with children, because I like to be able to bridge the gap of young adults and our staff.
Bob Skweres – Special Ed Teacher and Para (bskweres@twincitiesacademy.org)
Mr. Bob here! I have my MN license for 5-12 Social Studies. This year I will be working as a Special Ed Teacher and Para. I've been a resident of St. Paul for over 46 years.  I'm married with two teenagers. I have over 20 years of coaching experience in baseball, softball, football, soccer and hockey.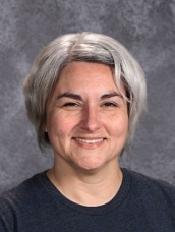 Erin Spector – Enrollment/Marketing Coordinator (espector@twincitiesacademy.org)
Hello! I handle student enrollment, state reporting, parent communications, and social media updates here at TCA. My spare time involves my 2 awesome kids, 2 energetic rescue dogs, toiling away in my garden, and capturing life through my photography.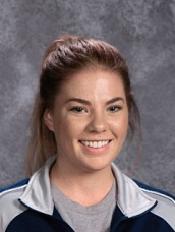 Emily Stripe – Spanish teacher (estripe@twincitiesacademy.org)
My name is Emily Stripe and I'm excited to begin my sixth year at TCA, eighth year teaching overall. I received my B.A. in Spanish Studies in 2008 from the U of M and my teaching license two years later from Bethel University. I enjoy working with our students and am equally passionate about their academic growth and character development. I was married in July and my husband and I live in Falcon Heights with our son Gavin and an old-timer pug/shih tzu named Phyzor. In my spare time, you'll find me spending time with my family, trying my hand at gardening, and doing dance fitness at local YMCAs.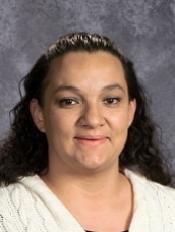 Yolanda Valle – Paraprofessional (yvalle@twincitiesacademy.org)
Hello my name is Yolanda Valle. I'm a Paraprofessional working with middle and high school students at TCA. I'm a wife and a loving mother of 4, We live in St Paul.  In my spare time I love to watch my children play their sports.  We are all BIG Minnesota sports fans!! Go Vikings, Timberwolves, Twins, Wild & Lynx!!!!!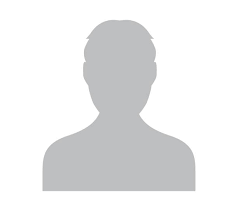 Victor Vondracek– Athletic Director (vvondracek@twincitiesacademy.org)
Victor Vondracek was born and raised in Southwest Minnesota growing up in a small town called Walnut Grove. He graduated with a B.S. Degree in Sports Management and a Minor in Business Administration from Southwest Minnesota State University in Marshall, MN. A former athlete, Vondracek played Division II rugby for the Mustangs. Upon graduation, Vondracek moved to Memphis, TN to work for an AAU basketball program formerly called M33M, MM standing for Mike Miller, former NBA Champion where he served as the General Manger running day to day operations working with more than 300 kids and parents in the program and coaching athletes from the age of 10 (ten) and under, all the way to Division I and NBA players.  Since working there, M33M has changed to Hoop City Basketball Club. Currently, Vondracek serves as an executive board member for TCA's respective athletic conference (Twin Cities Athletic Conference) and the assistant basketball coordinator, consisting of twenty-two (22) schools. Vondracek also donates his time to charitable foundations such as the Youth Athletic Foundation and the Mike Miller Foundation, helping organize events and tournaments that raise money to help give our youth opportunities through basketball and athletics. Vondracek is currently coaching AAU basketball with the organization D1MN.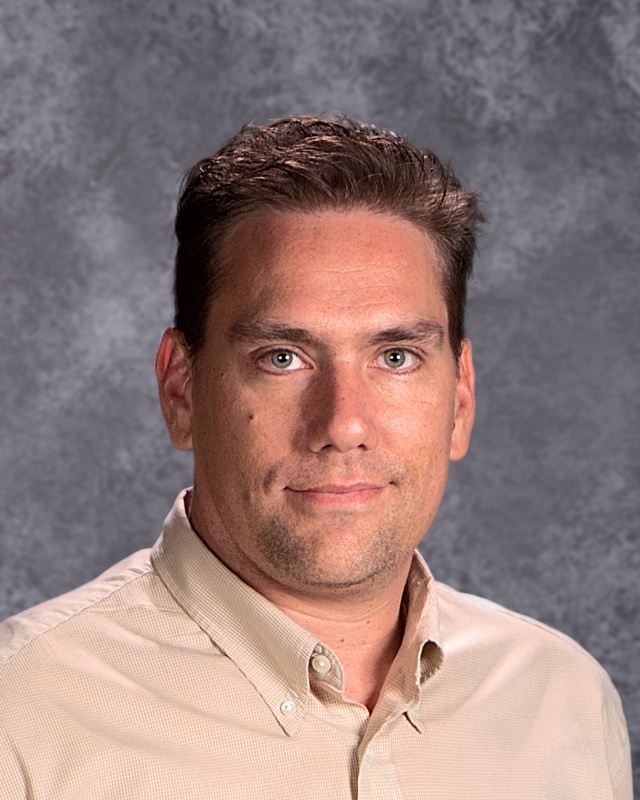 Steve Weeks-Johnson – Middle School English Teacher (sweeksjohnson@twincitiesacademy.org)
I'm Minneapolis native and started my teaching career in Arizona where I taught English for 3 years before the draw of international teaching lured me to Poland. There I spent the last 12 years as an administrator, teacher, rugby player, and musician in the capital city of Warsaw. During that time I attempted to learn the language, traveled Europe, and started a family. I recently returned with my wife and two little girls (4y and 4m) to start a new chapter in Minnesota. I've enjoyed teaching 8th grade English at Twin Cities Academy.
Stephanie Zeitz – Crushshon – Science Teacher (szeitzcrushshon@twincitiesacademy.org)
Hello!  My name is Ms. Z and I am the 7th grade science teacher this year.  I attended Moorhead State University and then graduated from Augsburg college with a degree in Education and Science.  Currently I am attending Augsburg for my Masters in Education.   I love to sew and make things and play sports in my free time.  I also enjoy gardening and hope to share that with my science classes this year.